"We don't see things as they are; we see them as we are." —Anais Nin
Our brain is amazing.  I didn't realise quite how much so until very recently as I recovered from anxiety.
It's easy to dismiss the power of this 3 pound blob in our head; our "grey matter", but it is the most complex (and perhaps the most powerful) and beautiful organ in our body. I know!  How can that ugly blob be beautiful?
Because it has the power to transform our life.  And we're only using about 10% of it.
IF:
You feel your mind gets the better of you too often
You are looking to peak your performance as an athlete, business person, etc
You are ready to own your thoughts and master positive thinking that serves you
Or if you have depression or anxiety… Keep reading!
There are approximately 86 billion neurons that make up our brain, and if we laid those 86 billion neurons in one long line it would stretch approximately 534 miles (860 kilometers).  Our brain's health and resilience impacts every aspect of our life.  It controls our thinking, memory, cognitive efficiency, physical health, emotional health, habits, urges, cravings, resilience and so much more.
How many of the issues in your life that you have right now could be attributed to those very things? Over-eating, relationship troubles, not coping, stress, being stuck in your comfort zone and unable to chase your dreams!
How would your life be better if you could make positive, long lasting changes?
Your brain could be the answer you've been seeking.
Although it accounts for less than 2% of our body weight, it consumes 20% of the body's total energy.  This high energy consumption of our brain demonstrates the crucial role it not plays in keeping us alive, but alive and thriving.
Have you ever just flipped out , seemingly randomly?  Gone from 0 to 100, silence to rage?
It's likely that your brain has responded on instinct to a "threat" and your evolutionary brain has made a decision based on partial information. You see, in reality the threat is just intense pressure to get something accomplished on time. But the reaction within your body mimics a deeper threat (heart-rate rising, breath rate increasing, etc).  In your primitive brain's experience, your body's reaction is the same as if you were responding to the surprise of walking round the corner to a lion in wait, it roars, so you roar louder and you are ready to fight for your life!
You know what this feels like.  Maybe you are under pressure at work with an important deadline that makes you feel anxious, irritated, or both. Somebody catches you off guard with a request or some information and you explode at them with rage. You completely overreact!
Or maybe, your a mum like me, who runs a business and is under pressure to juggle her work with her children, or you just have a massive load on your plate! You are overwhelmed and the kids are squabbling and nagging at you. You just explode and scream at them. You experience the harrowing physical symptoms of your over-reaction and afterwards you become physically tired and your emotional energy is drained. Maybe you even feel like suddenly taking a nap! Your eyes feel heavy like you've been sedated. You feel like shutting down and spacing out.
You just bounced from hyperarousal to hypo­arousal.
This instinctive hyperarousal state (fight or flight) is as damaging as a hypoarousal state (freezing/immobilising/taking no action) because its in these states where we suffer things like anxiety, rage, depression, mind fog, etc and operate in unhealthy past patterns because our responses are driven instinctively by our reptilian brain that can't create new information. When this part of our brain is activated, our neocortex – the most recently evolved part of the brain, which is responsible for conscious thought and language – is suppressed. This means we impulsively react from a place of habit, rather than step back, think about and plan a rational response.
However, we have so much power to change how our brain responds and so therefore how we respond and how we direct the actions we take in a positive way.  Basically, accurately assess a situation and appropriately respond in the present moment.  The problem is that we generally don't know how to fight against our instinctive response.  This causes us jump to conclusions (I'm not good enough), make
inaccurate assumptions (they won't like it, I'll fail if I try), and respond from a defensive place. This can cause so many problems in our lives and cause us unnecessary suffering both at home and at work. It leaves our beautiful potentiality untapped and stops us living our best life and experiencing optimal wellness because this defensive state has harsh physical effects as well.
In this blog I am going to share the experiences that can prime your brain for the deeper work that will literally rewire it.
The theory at the foundation of these is "Neuroplasticity". If you have heard this term, it's the recent discovery that our brain can adapt and change based on our experiences and other things.  We can physically manipulate our brain for better responses and improve our brain health.
For me, this manipulation caused me to stop existing and start living; free of the anxiety that was ruining my life.
Neuroplasticity can be positively influenced by a number of things.
The first is our environment.
         1. Our environment promotes positive Neuroplasticity
If you are  somebody who sits at home all day in same environment, or in an office with the same white walls and no windows you will suffer with a kind of negative plasticity. Whereas, if you see new things, regularly challenge yourself, discover new places and be mindful of where you are in the moment – sit and notice, and focus fully on what you're doing, you will promote neuroplasticity.
POSITIVE ACTION #1
Think about how you can get yourself out into new environments regularly, facilitate a tight bubble of total focus in your work or study, and challenge yourself regularly.
2. Regular mental activities can improve cognitive abilities.
As few as 10 x 1 hour sessions of cognitive training over 5-6 weeks has the potential to reverse the same amount of age-related decline in the brain that has been observed in the same period.  If we work our mind like a muscle we can reverse age-related decline!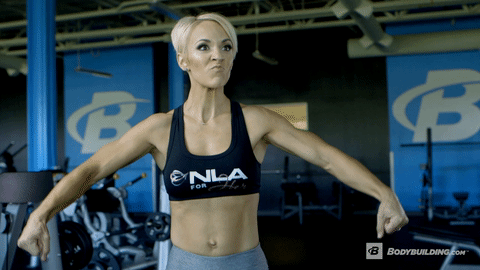 POSITIVE ACTION #2
 3.  Working out the body can also slow down neuronal death and degeneration of our hippocampus (learning and memory centre).
Exercise, physical activity and good physical fitness can preserve brain.
POSITIVE ACTION #3
Review how much movement your body is doing.  Both nutrition and exercise are huge for our powerful grey matter.  For a personalised nutrition and exercise plan, click here! 
Intermittent fasting is another brain positive activity because it promotes adaptive responses in our synapses.  Intermittent fasting is not something I do yet, as I'm just getting my head and habits around a hyper-personalised diet to my genes and biometric data, but I have heard good things and I am researching benefits.  I've heard our body compared to a room that you keep throwing stuff into without ever tidying up. If we continue to eat without  our body finding time to process it, it accumulates and can be bad for our metabolism, toxic load and our brain.
4. Sleep is another critical consideration to brain health
We can actually develop a sleep debt if we don't sleep enough that can have devastating health effects.  Chronic insomnia, even disrupted or lacking sleep cycles causes brain atrophy. While we are not sleeping, we are killing off brain cells instead of promoting Neurogenesis (developing new brain cells).
Positive manipulation of my brain's functionality has been a big part of me healing from anxiety. It has also improved my performance in my sport and helped me build relationships and my business.
Anxiety, social anxiety, depression, low mood, anger etc damage the brain. It causes negative plasticity, so our focus and effort must be on remodeling the brain through our daily experiences; actually flexing our mind muscle on a daily basis in a positive way like we would a bicep in the gym.
By doing this, we can rewire our brain to our advantage.