Dr Mark Hyman, Medical Director at Cleveland Clinic's Centre for Functional Medicine, Founder of the Ultra Wellness Centre and 10 time #1 New York Times  Best Selling Author believes we all deserve a life of VITALITY.
Does this word describe you?  How do you feel day to day?
Vitality…. Energy & Strength
Are you living a life of vitality?  Or are you lethargic, moody, tired and needing to lose a few pounds?
If the latter, there might be a good reason.  Our body has a precise operating system.  There are 37 billion billion chemical reactions happening in our body at one time.  And yet, people are working on hope, guesses and off the shelf generalised diets, workouts and health programmes to stay well.
One size does not fit all.
Just like a car, we all need to use a fuel that we are made for.  If we fill up with diesel when our car runs on unleaded, it breaks down.  Even if we use the wrong octane, it affects how the car runs.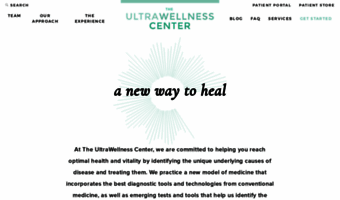 Dr Hyman believes that we all have the power to improve our health by following simple principles that optimise our biology.  Effectively, nutrition and exercise that is personalised to our unique needs.
So the question is, what nutrition and exercise?
This is where Dr Hyman advises finding out where the body is out of balance in order to have a roadmap to rebalance.
Nutrition
He is clear that DIET is the #1 place to start because food is linked to all the key things that put our body out of balance in the first place:
Insulin resistance
Food sensitivity
Inflammation
Toxic load
He suggests that a mostly plant-based diet with good fats, meat and fish in moderation is a good place to start, but we do need to understand in what proportions our macronutrients will serve us best; based on our genetic metabolism.
We also need to know what to supplement.
Our bodies are made to naturally be able to get what they need from our food and the environment, but soils are depleted and plants are bred for yield and resistance nowadays rather than optimal nutrition, so we don't actually get what we need from our fruit and veg anymore, compared to years ago.
Dr Hyman compared a wild dandelion to farmed spinach and suggested the dandelion would do more for us in terms of nutrition!  But we aren't grazing on dandelions for dinner, or eating other wild food and wild fish that has what we need to thrive (with vitality)…
We don't get enough sun.  We spend our time indoors or smother ourselves with sunscreen.  We don't sleep enough.  We are bombarded with environmental toxins.  We are chronically stressed.
So basically, most people need some sort of supplementation, and different needs will again depend on a person's genome, lifestyle and environment.
Exercise
Exercise is positive to weight management, our brain health, anti-aging, but also our emotional state.
Depression is not a prozac deficiency.
There is a reason we feel low…
It might be:
Insulin resistance
Folate deficiency
Toxic metal overload
Gut issues.
Vigorous exercise has been shown to be as effective as anti-depressants. People who walk have been shown to have less Alzheimers.
One reason is that exercise creates BDNF in the brain, which is like Miracle Grow.  It is proven to improve mitochondria in the brain.  Generally, the best way to generate it is through HIIT workouts, but we can find out the exercise type that most serves us through the analysis of our genes.
Conclusion
Traditional medicine would take symptoms like lethargy, mood, fatigue and weight gain and find a reason for them.  They would give them one label.
Maybe you go into the doctor with lethargy, but you've also got lights in your eyes and headaches.  Maybe the doctor would say you have Migraines.
But what your body really has is an imbalance.  Maybe your gut bacteria is out of balance because you're eating foods that your body can't digest and you have food sensitivities and deficiencies.  Our bodies and those 37 billion billion chemical reactions are too complex to believe one label can provide a permenent fix.
There used to be only 12,000 official diseases in the medical books.  Now there are 155,000, but are people better off?  Is there more vitality in the world?
Just because a disease has a label doesn't mean it only has one treatment, but doctors and Pharma are not willing to pay for system trials.
So what is our alternative?
The proactive will visit multiple practitioners to avoid the traditional route of a medical label and medication:
A Nutritionist for a diet plan to follow
A Personal Trainer to get exercises
A Naturopath to get a herbal tincture for better sleep
These remedies might work in combination, but at what price?  Most people can't afford such a holistic approach, so they either do nothing or they take the medication, which takes away the symptoms that are actually red flags of a body that is out of balance and could be at serious risk of chronic disease down the line.
What if nutrition, exercise, lifestyle changes and supplements (where necessary) can be used together, along with a roadmap personalised to the individual, to get the body back to its natural balance so that it's own incredible healing system is activated?
If you would be interested in this kind of approach to your wellness; to your vitality, click here to answer a few short questions!